Biography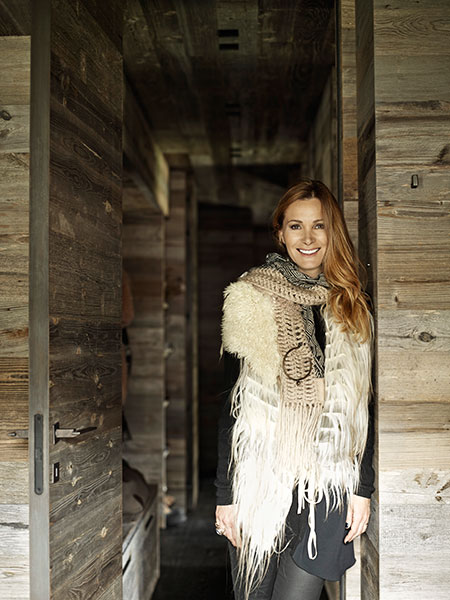 Laura Gasparini Arch. And Interior designer graduated in 1999 in Florence. After a few years of practice, the first assignments arrive immediately and the opening of the first professional office in Cattolica and in 2005 a second office will be opened in Bologna, a fundamental hub for reach the most diverse work destinations, up to the assignments in London that will engage the architect in various collaborations between 2015 and 2016.
Over the last few years Laura Gasparini has created a cohesive team, united by a strong harmonious professional bond. the studio carries out planning, restructuring and interior design, dealing with both the commercial and private sectors.
The way in which the studio works is to plan an interior in a similar way to how you would imagine a tailor would create a handmade dress: by understanding the requirements of the customer
we begin by placing elements into the given space which reflect the customer's requests, while at the same time remaining true to the style that distinguishes the planning traits of the architect and every aspect of the project is carried out by using the same outlined plan so as not to lose sight of the common thread which extends to the other areas of the project.

The team studies and analyses every single detail carried out during the development phase, from the study of dimensions, to the finest details of the furnishings and decorations on completion of the work.
A moment of creative importance is dedicated to the consideration of textures and materials, always varied, and the result of extensive research on what the continuously evolving market has to offer.
It is in this phase that the correct match between the rooms, objects, furniture and decorations, shapes the way space is used, allowing for the creation of great harmony amongst textures, tactility and sensations, thus creating a kind of delicate equilibrium to the whole project.

A rigorously aesthetic design emerges, made up of dimensions, pure shapes that play with the light and the fundamental furnishing which are nonetheless the undisputed key characteristics of the space that envelops them.

It is necessary to marry the spectacular and more emotional aspect, to that of the more functional and practical, with the aim of transforming the idea of the project into every day enjoyment.